Welcome to our July 2023 release note.  Here is what is new:
Request Files are now Messages
"Request files" feature has been retired and has been replaced by 'messages' feature. You can now send unencrypted messages to portal users and include a secure document upload link in the message.  To enable 'messages', go to your Portal Group Settings and in Tab Configuration setting turn on 'messages'.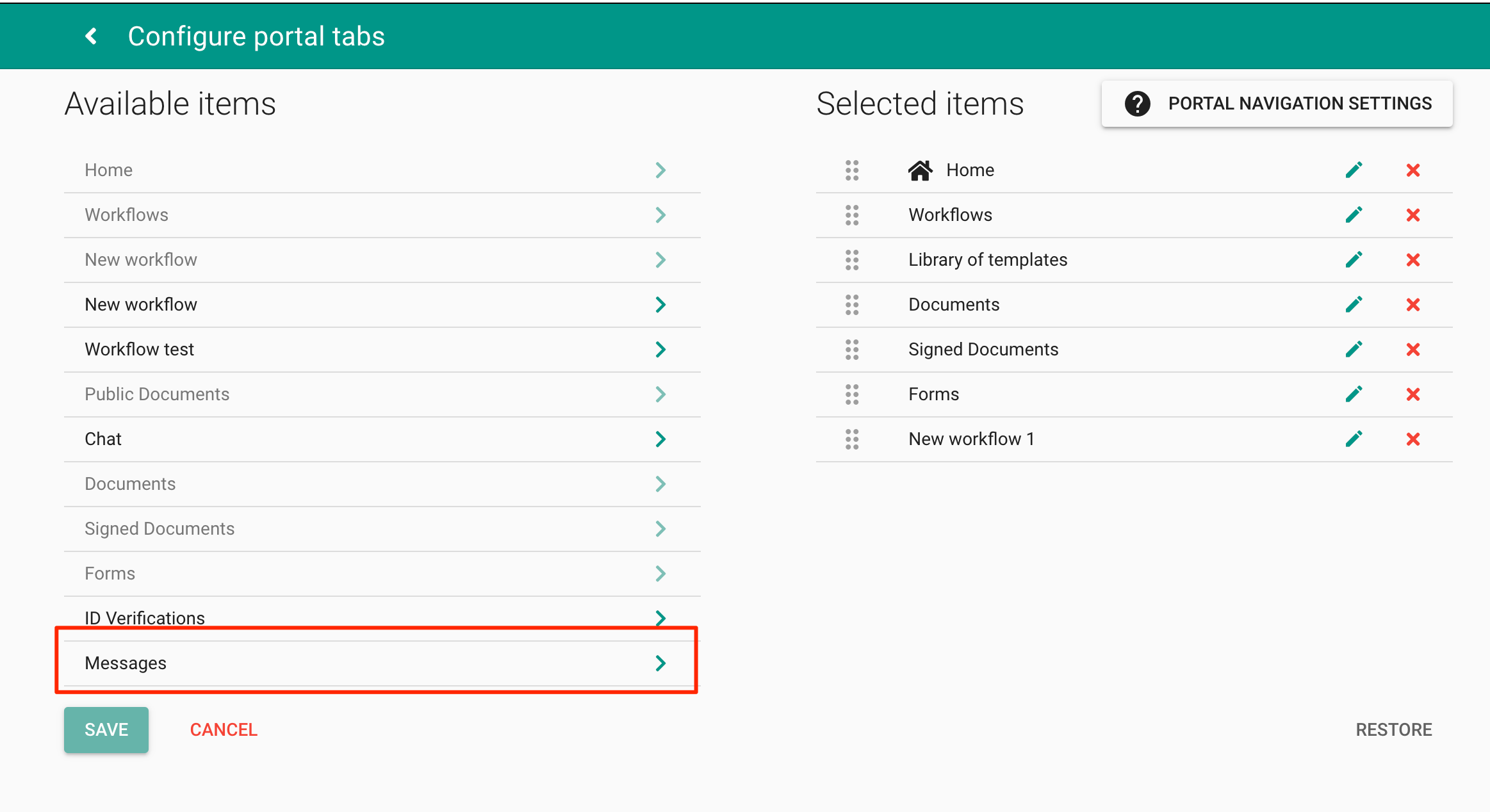 2. Once Messages are enabled, you can go to a particular portal, click "Messages" tab and compose your message. You can use a simple unencrypted email or one with a document upload link:

Message Broadcasting
This is a brand new feature that lets you send bulk messages to all portal group users in one go. Messages will be sent only to those users who have accepted portal invitations.
Use this feature if you want to let everyone know about a new report in the document library, a new workflow that requires an electronic signature, or any news that you want distributed by email. Note that the emails are unencrypted, therefore do not send any personal or confidential information in them.  For sensitive messages, user our encrypted messaging service (no bulk messaging available yet).
You will notice that the messages are being sent using a new template style which shows your logo and your company colours. We will gradually migrate all our templates to this new style over time.
This feature requires a 'broadcasting' add-on. Once you hit 'send', there is no way of stopping the broadcast.

Workflows Dashboard
We added search, sorting and archiving capability.

Document downloading
When downloading documents in bulk we will now zip them all into a single archive. There are limits on the number of files and their sizes that can fit into a single zip.  The system will tell you when you exceed those limits.  We added this feature to make the downloading experience faster (previously, downloading documents one by one took a long time and there was no obvious 'end of task' alert, causing issues for some users).

UX improvements
You can now manage user access to client portals directly from the portal list page, saving you a click.
We have removed the old 'manage users' dialog boxes that were used to grant access of documents, folders or client portals. We replaced them with a more robust and easier to navigate component.
Our electronic signature setup experience is starting to get a make-over. Current changes are gradual and possibly hard to notice. It is a good time to let us know if you have strong feelings about the setup wizard or the end user signing experience.
Bug fixes
The usual bug fixes (we will not reproduce the list here).