We have launched a marketplace with apps you can connect with.  This feature will allow you to seamlessly transfer data between MyDocSafe and other software products that you are already using.  The marketplace is enabled in your account by default.  It is located in Home / Settings / Marketplace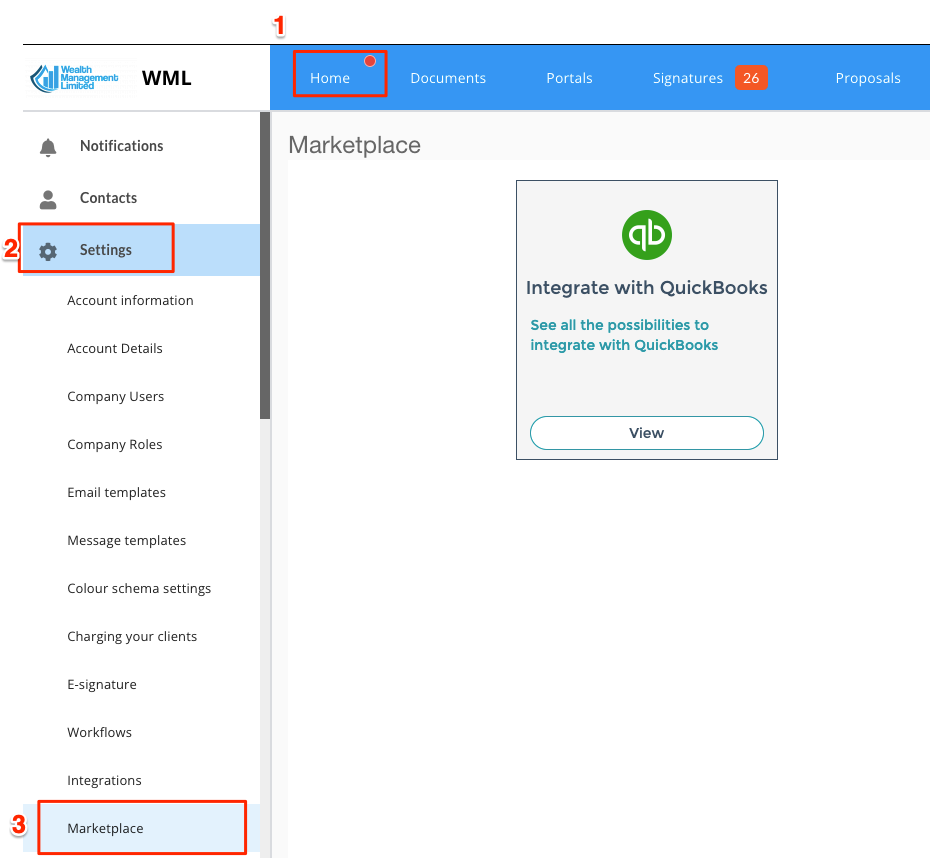 The first app which we published in the marketplace is Quickbooks.  You can enable Quickbooks integration to do two things:
Import historic clients from Quickbooks to MyDocSafe and save them in Contacts
Import any new clients you create in Quickbooks to MyDocSafe and save them in Contacts
Each of these actions can be enabled separately through an appropriate widget as shown below.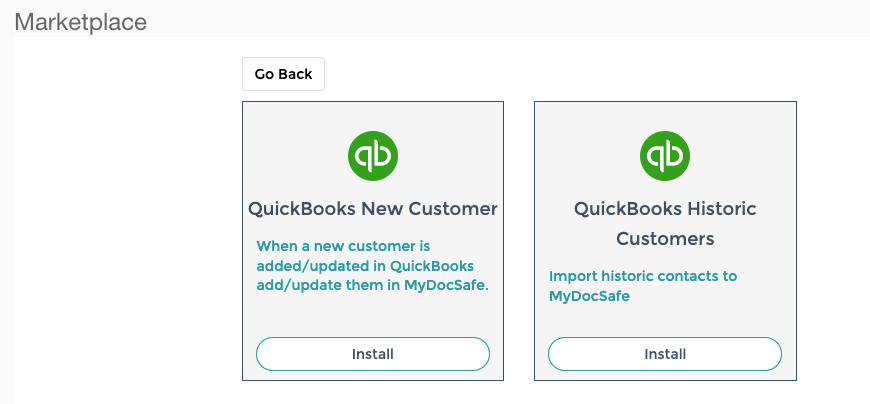 The installation process is simple. Select the connector, and follow the instructions on the screen:
Select your Quickbooks production or sandbox account




We are now in the process of adding new apps to the marketplace.  If you would like us to publish an app integration you really need, please write to customerservices@mydocsafehq.com.