Your Portal Tutorial
You can now add your own portal tutorial that you can make available to your clients.  This is particularly useful if you would like to welcome your clients to their portal in a more personalised manner than just by showing an announcement.    To configure the tutorial, go to your chosen Portal Group Settings and in the Tutorial tab define the URL of the video and/or article that you would like to use.  You can also customise the button label.  Here are some ideas for the label:
Welcome tutorial
Click me first
A message from our CEO
Before you begin
Start here
If your tutorial is a reference to a webpage, it will open in a new tab.  This is useful if you would like to publish a video alongside written instructions on a page you control.  The added benefit is that your client will be able to open your article on one side of the screen and MyDocSafe portal on the other and could read your instructions and try them out at the same time.
If your tutorial is a reference to a video hosted on Vimeo or YouTube, it will open as a popup window.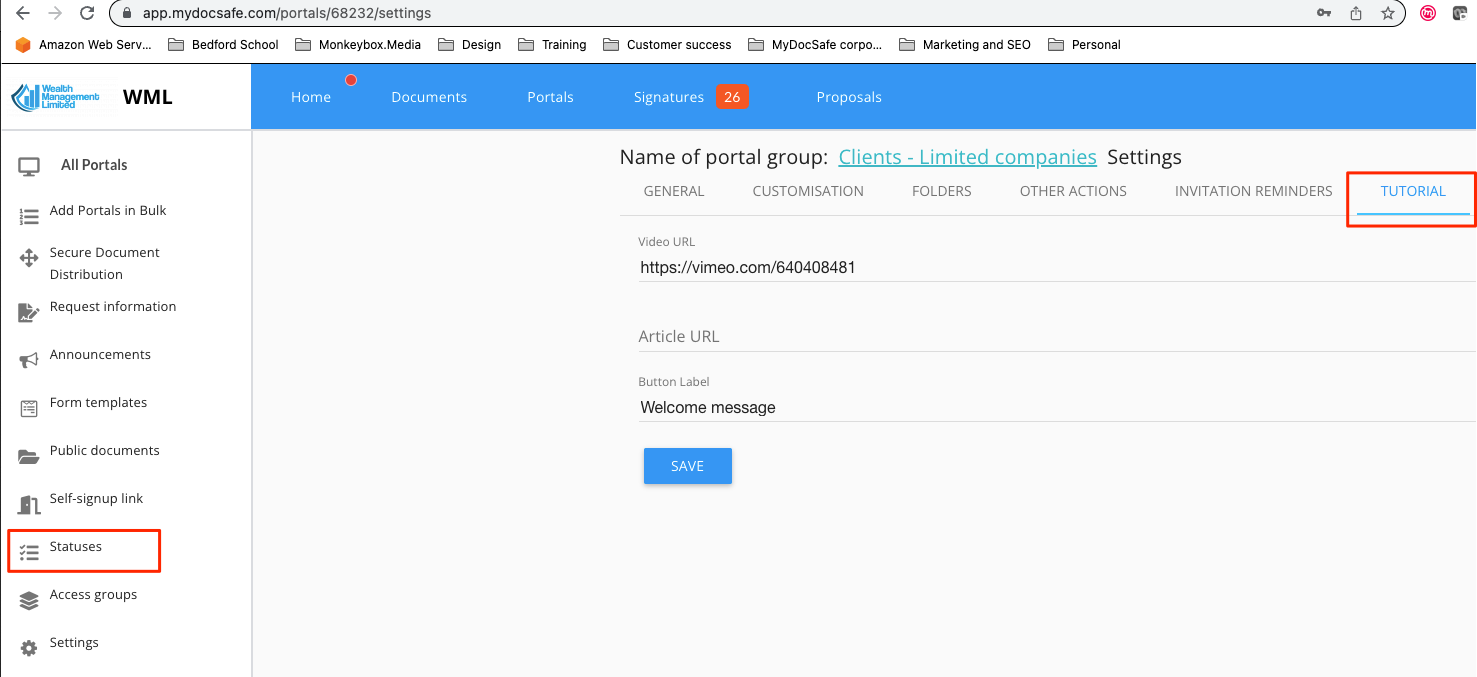 Once configured, each customer will see a new button in their portal:

Note that even if you do not have a tutorial, MyDocSafe offers a default 'cheat sheet' that is available to all portal users through the "?" icon in the top right corner.

Clicking on help will take your client to our default help page for portal users.