MyDocSafe Use Case: Wealth Management Onboarding and Client Relationship.
Wealth management is an area in which trust, transparency and efficiency of process are of paramount importance. On top of the need to handle a complex combination of accounts (sole, joint, ISAs, foreign stock trading…) comes the requirement for top level security and professionalism. Factor in additional variables, such as the level of direct access and control a client wishes to retain over their investments, and compliance requirements for KYC/AML etc, and it's easy to see how workflows can become unwieldy.
Digital transformation has led to a permanent shift in client expectations. A modern, trustworthy service requires a modern, trustworthy DMS solution. In this article, we'll explore some of the issues that MyDocSafe can help the Wealth Management sector address – to offer a service that goes above and beyond in terms of customer experience.
Wealth Management: The Common Problems Impacting Client Experience
Onboarding processes within wealth management are complex. With business partners and family members to consider, as well as government forms, trading permissions and consents that need to be shared with previous advisors or bankers, there are a lot of components and dependencies that need to come together, in order for progress to be made. 
There's often a need to balance a complicated approval process across a chain of several different stages, with multiple security checks and stages of data collection. All of this complexity can lead to client frustration. Form-filling is tedious at the best of times, but feels especially jarring for those seeking to access a service that makes their lives easier.
Covid has also accelerated a shift in expectations. In the days before the pandemic, an adviser could meet with clients face to face, asking questions and handing data input themselves. After many months of this process being handled remotely, today, clients expect to receive access to an online portal where most known details have already been pre-filled.
A poor onboarding process can erode client trust levels, especially if the procedure feels amateurish, for example, leveraging several separate pieces of unfamiliar software in a clumsy, DIY workflow. Couple all of this with a need for speed (pressing financial matters may be time-sensitive) and it's easy to see why a streamlined, well-considered onboarding process is an essential component of the client experience.
The Solutions 
MyDocSafe offers a platform that goes far beyond document management, capable of transforming client experience, and as a result, improving 'time to revenue' and decreasing risk of aborted deals.
Starting new client relationships with the best possible experience, wealth managers can implement a seamless, fully branded onboarding process. Powerful automations within each custom workflow mean that data can be automatically pulled through to pre-populate forms, reducing frustration and the need for client input. Bespoke portals offer an excellent way to build trust and showcase the competence and proactive nature of your service.
Once clients are up and running on the system, it also represents a more efficient way of handling ongoing data collection. Where third party sources such as Companies House or Address lookup are available, data can be pulled to pre-fill forms. Eforms can be sent directly to client portals, allowing for easy completion. MyDocSafe offers a huge degree of control over the  content of these forms and the associated templates. Wealth managers can change their format in seconds, meaning it's easy to reflect changes in legislation, without having to go back to the software provider.
MyDocSafe acts as an aggregator of AML/KYC providers, giving clients convenient access to the relevant vendors for their particular jurisdiction. From these essential fraud checks to best-in-class data storage leveraging AWS and independent ISO 27001:2013 certification, ring-fenced security is guaranteed, ensuring the safety and protection of everyone involved with the account.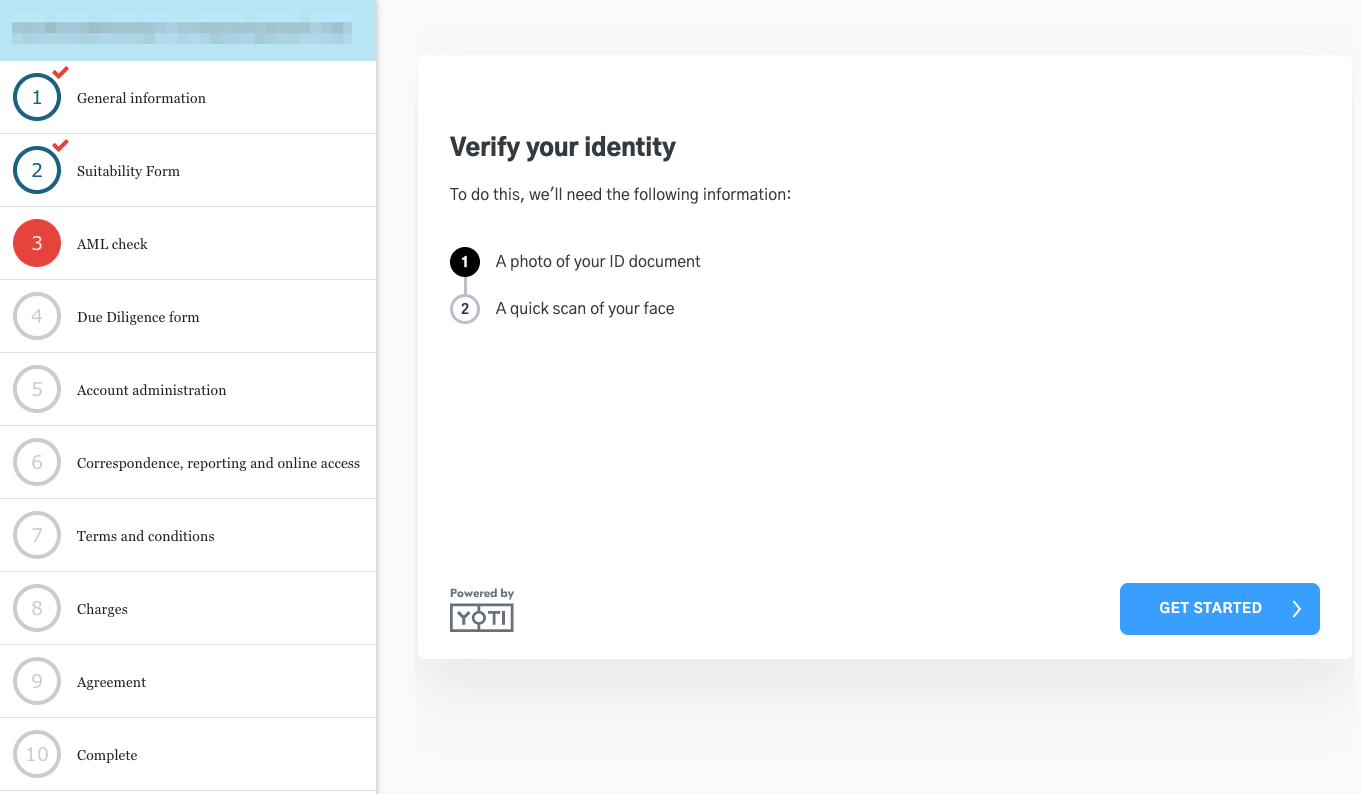 The Benefits 
The most immediate improvement when leveraging MyDocSafe within a Wealth Management environment will be felt by both client and manager alike – a big boost to efficiency. Progress is smooth, as information and authorisation flow more freely. Spend your time getting your clients the results they're hoping for, instead of chasing them for tedious answers, signatures and permissions.
Trust and transparency are maximised (so important when financial matters are being handled) with branded portals, meaning that client relationships continue to improve and strengthen. What's more, once automated flows have been established and perfected, these are easily replicated for future clients.
Internal clarity for more effective client management and communication are also improved.  Granular access rights management offered by MyDocSafe means you can give your team access to everything they need – but not more! This helps you meet stringent GDPR requirements (or other Data Protection Laws) concerning back office staff and unnecessary access to client data.
Thanks to individual client portals, data can be stored in an intuitive manner, which can be easily customized to meet your protocols and requirements, leading to more efficient internal collaboration, and easier auditing.
Best Practices For Efficient Wealth Management DMS
When working with a wealth management DMS, here are four essential practices to deploy to ensure you're getting the most out of your system.
Digital Signatures 
Work with a solution, such as MyDocSafe, which enables the easy insertion of digital signatures. By adding these inline, wherever consent and permission might need to be granted, you can create a more intuitive and efficient user experience. The capacity to sign pdf documents, edit the content of dynamic HTML templates 'on the fly' and even the ability to sign filled webforms (then convert to PDF) means wealth managers can remain responsive and proactive when it comes to moving things forward for their clients.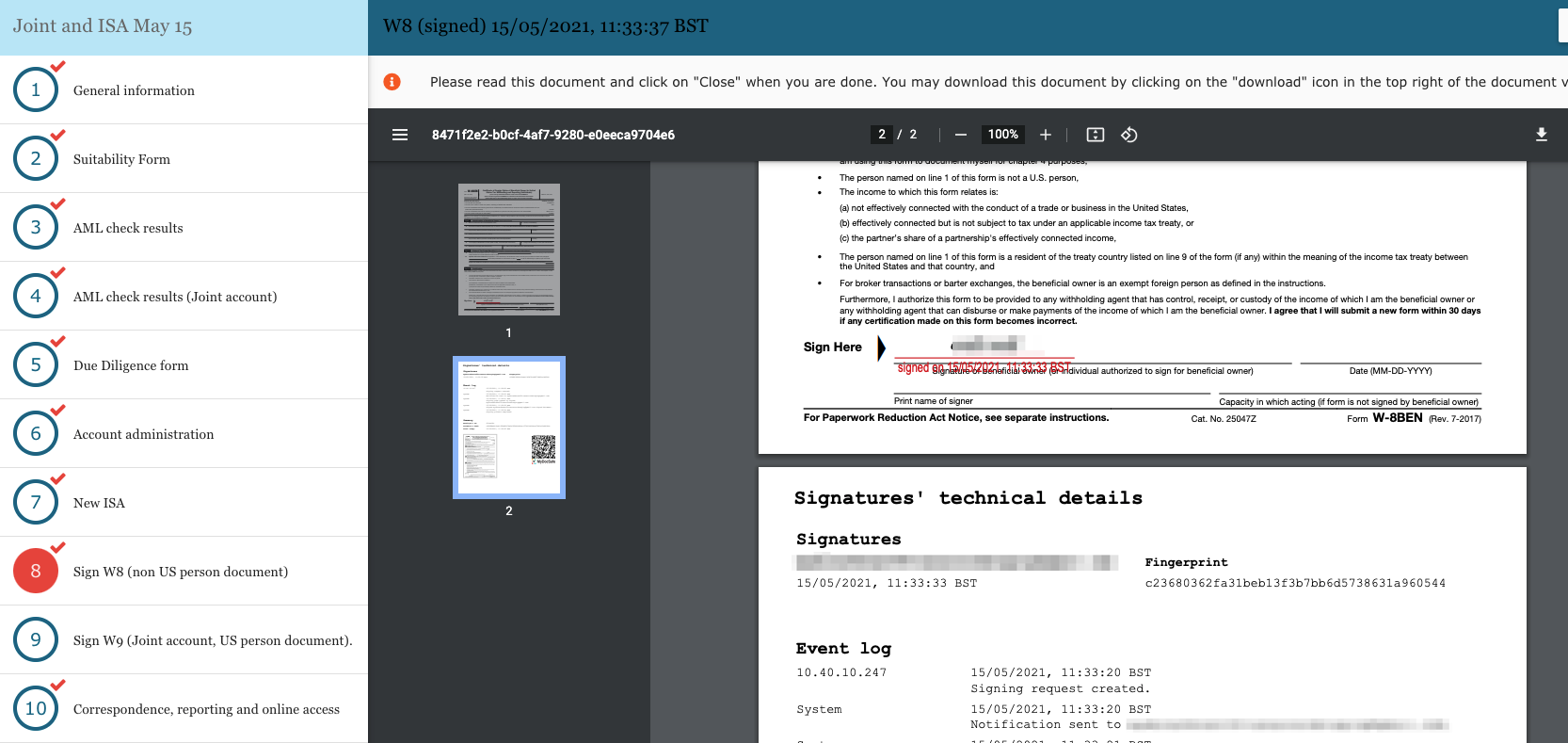 Dynamic HTML templates and Webforms
Financial legislation is constantly evolving. By having access to HTML templates and webforms that can be easily amended and updated to reflect changing requirements, you can react and get the information you need in a professional manner, without delay or reliance on a third party.
Easy upload of documentation via Webforms
Similarly, keep things simple and streamlined for your clients by asking them to upload documentation via the webform they're already completing for you. No need to switch to another platform – convenient, safe and efficient.


Offer branded portals
Increasingly, clients expect access to a "one stop shop" when it comes to their documentation and data. By providing a dedicated, centralized resource for them, your clients are empowered to take proactive "self service" control, reducing the need for communication.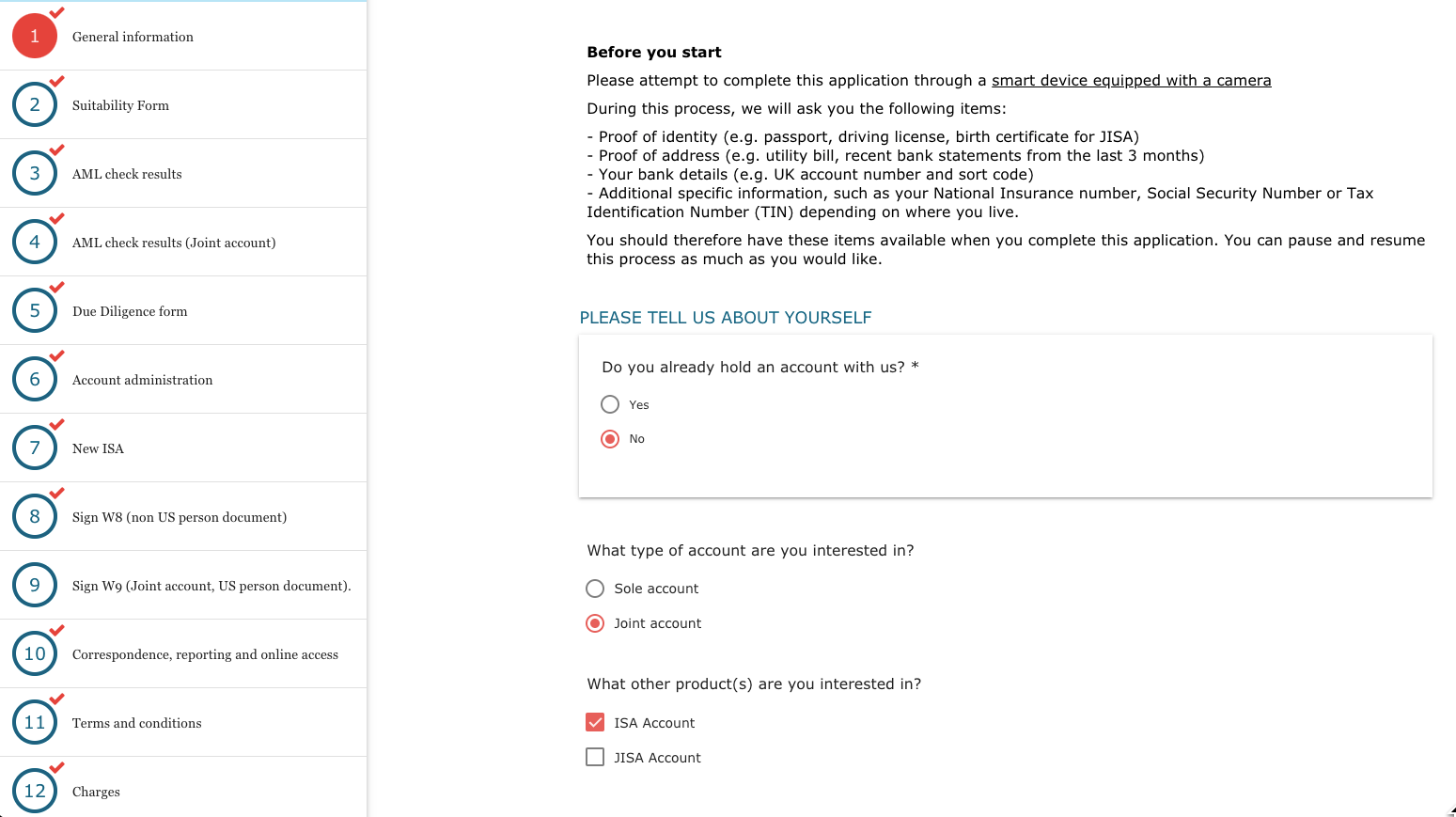 Transform your Wealth Management Onboarding, Efficiency And Client Experience With MyDocSafe
Offering branded client portals, customizable eforms with embedded document upload, adaptable and intuitive onboarding flows and total security, MyDocSafe helps you deliver a new standard of client service and professionalism.
Ready to transform your Wealth Management client workflows?
Contact sales@mydocsafehq.com to start a conversation