What are Experiential Portals and How Can You Use Them?
In today's digital world, it is essential for businesses to have the right tools for managing their data and transactions.  One may wonder how to create a client portal in WordPress, Squarespace or Wix, which may be enough for an ecommerce platform but professional services firms require security, availability of electronic signing, secure questionnaire and encrypted document storage.  Enter experiential portals, which are secure spaces that allow you to do business, share documents, sign contracts, and ask for information from customers. But how can different types of businesses use experiential portals and what advantages do they have? Let's take a closer look.
The Benefits of Experiential Portals
Experiential portals allow both the customer (which can be a client, employee, job candidate, supplier etc.) and the business to benefit. Customers can access all their data in one place, making it easy to find what they need quickly. Businesses can also quickly access important customer information as well as securely store confidential documents. Additionally, businesses can embed custom workflows into their portal so that customers can easily navigate through their tasks without having to manually type out instructions or search for information themselves. This makes the customer experience smoother and more efficient.
Configuring Your Experiential Portal
One of the great things about experiential portals is that they can be configured differently depending on what type of business you are running or the type of 'use case' you are after.
Here are several client portal examples which are widely used by our customers:
1. Client portals for an accounting practice (showing tax filings, accounts, invoices and payslips, used for signing off documents and requesting information)

2. Candidate portals for a HR departments (explaining the interview process, providing case studies, interviewer bios and submission forms, simplifying the recruitment process)


3. Company portals for an insolvency practice (showing pre-appointment onboarding workflow and post-appointment deal room, proving a single place for all interactions involved in the insolvency process).


4. Data rooms for a law firm or a corporate finance practice (showing stages of due diligence and deal completion)


5. Parent portals for a school (showing student progress, secure messages and payments)


6. Tenant onboarding portal for a commercial landlord (showing onboarding, KYC and contract signing). These portals are one of the more complex as they have a number of lawyers and "back-office" workflows related to risk scoring and assessment.
7. Employee portal for a large corporate (introducing the company to the employee, containing required forms and contracts)


8. Client onboarding for wealth managers (an end-to-end experience including risk assessment).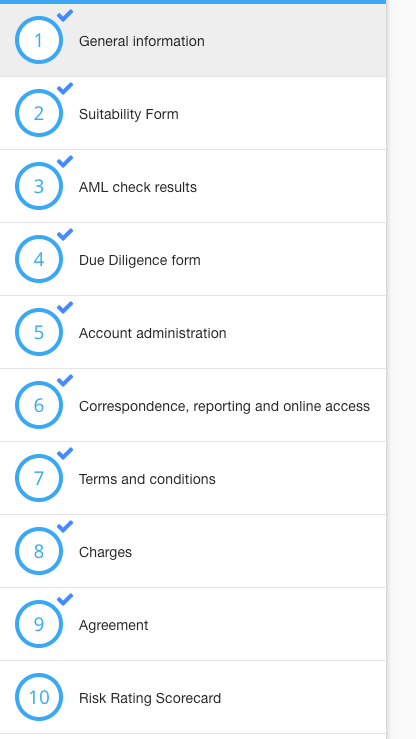 Each of these, when properly set-up, look and feel very different, as they should.  The most important part is that they can be configured without any programming – just by assembling the experience using a set of pre-built modules.
The flexibility of experiential portals means that any type of business is able to customize theirs according to their individual needs.
Integrating Experiential Portals with Other Systems
Experiential portals also integrate seamlessly with other systems such as payroll software or CRM platforms. This allows you to bring all your data together in one central location so that you don't have to keep switching between different programs when dealing with customers or clients. This saves time and helps ensure accuracy when dealing with sensitive information like financial records or employee details.
Conclusion
Experiential portals offer both businesses and customers a range of benefits that make them an ideal solution for any company looking to improve their digital experience. Whether you are an accountant setting up a customer portal, a hedge fund creating a candidate portal for job applicants,  or an insolvency practice building a company-centric portal, these customizable solutions enable you to create an intuitive experience tailored specifically for your customers' needs. So why not explore how experiential portals could work best for your business today?  Contact us at sales@mydocsafehq,com to find out how we can transform your customer experience.