Installation instructions
Note that our plugin will NOT work with New Outlook for Windows.  Please use the

web version of the plugin instead

.  Also, remember that the plugin will only work with Microsoft powered email (so gmail addresses will not work with the plugin).
1. Determine your Outlook bit version:
Outlook 2013/2016: File > Office Account > About Outlook (listed at the end of the first line on the pop-up)

Outlook 2010: File > Help (listed on the first line below, "About Outlook")
2. Download and run the correct version of the plugin using one of the buttons below:
Close Outlook

Download the correct plugin and double click on its main folder

Run Setup.exe
Download 32 bit
Download 64 bit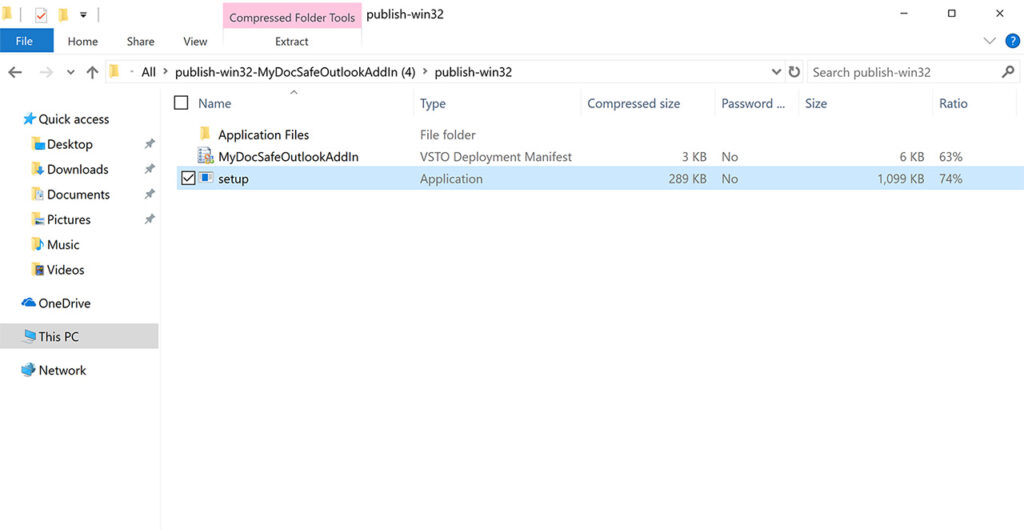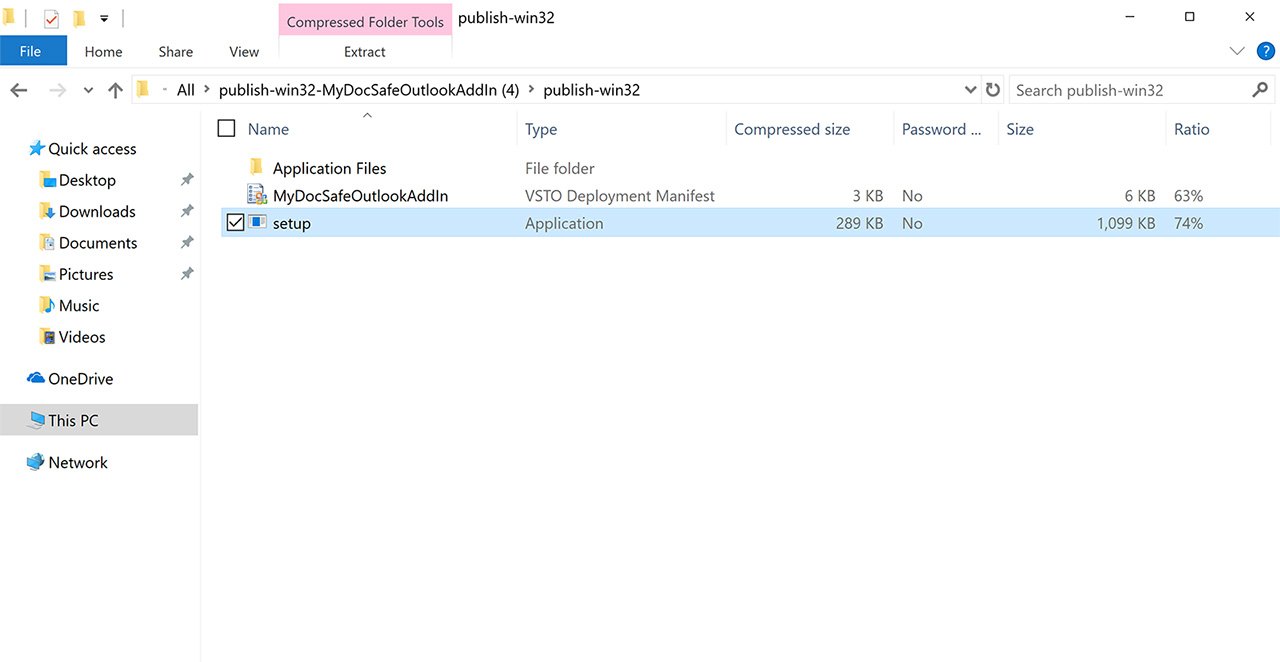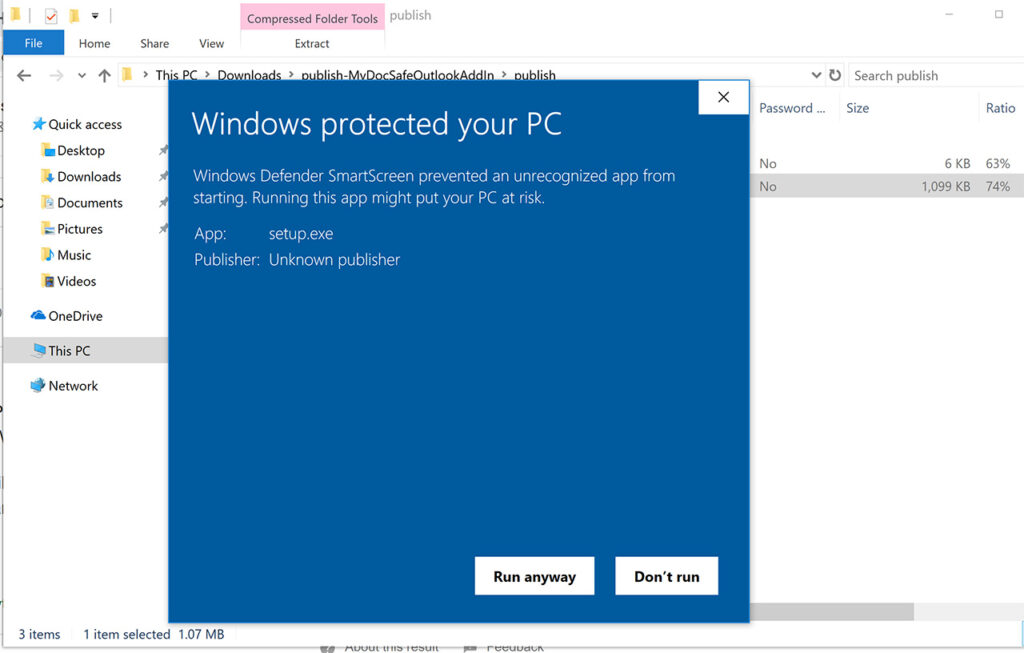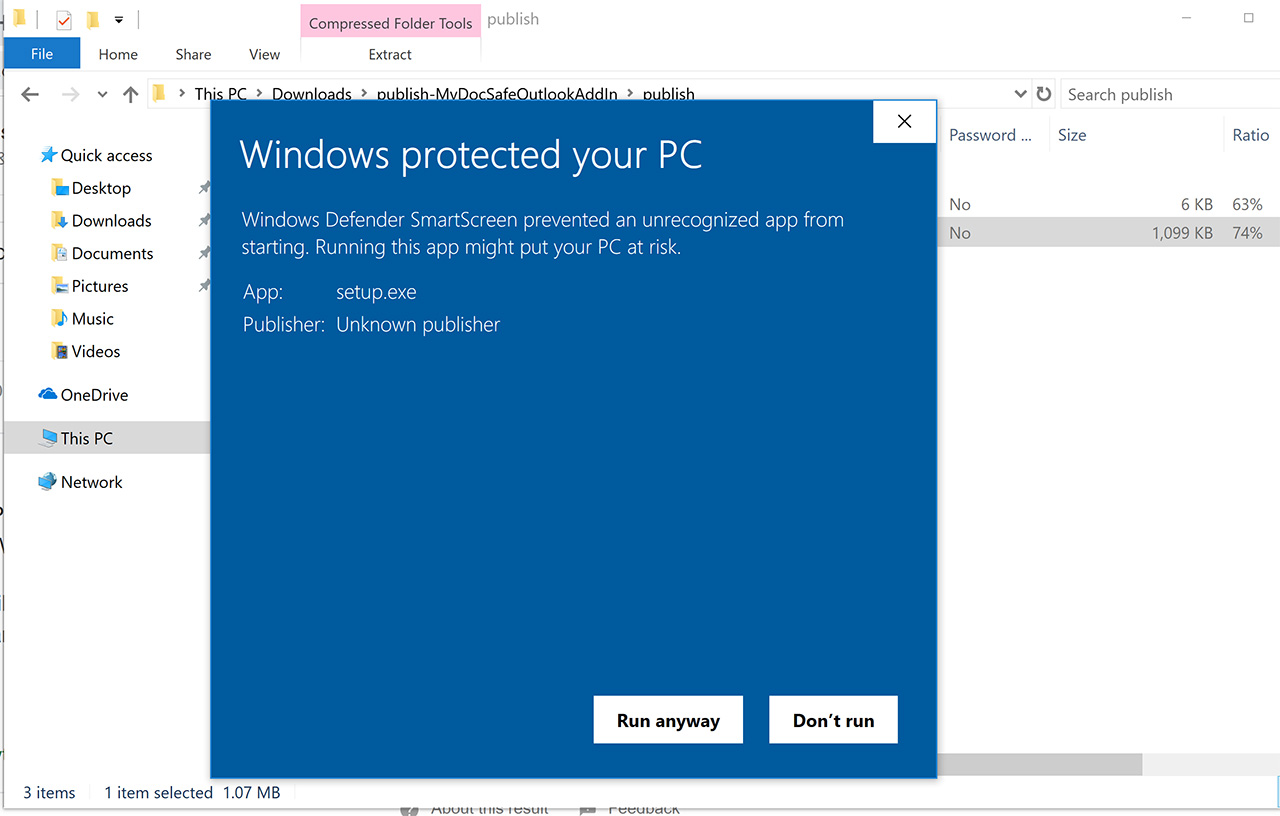 3. Connect the plugin with your MyDocSafe account
Open Outlook

Click 'New Email'

Compose an email with an attachment

Click MyDocSafe logo.  A new window will open asking you to provide login information to MyDocSafe.  Follow the instructions.  When you see '0Auth2 access is granted' message the connection is established and you can close the browser window.
4. Tell us in which portal group you want MyDocSafe to publish documents and file signed documents
Open MyDocSafe -> Company Settings -> Integrations -> Outlook -> choose a Portal Group and default folders (if you do not have any, you should first create a Portal Group and Default Folders).

Click 'Save'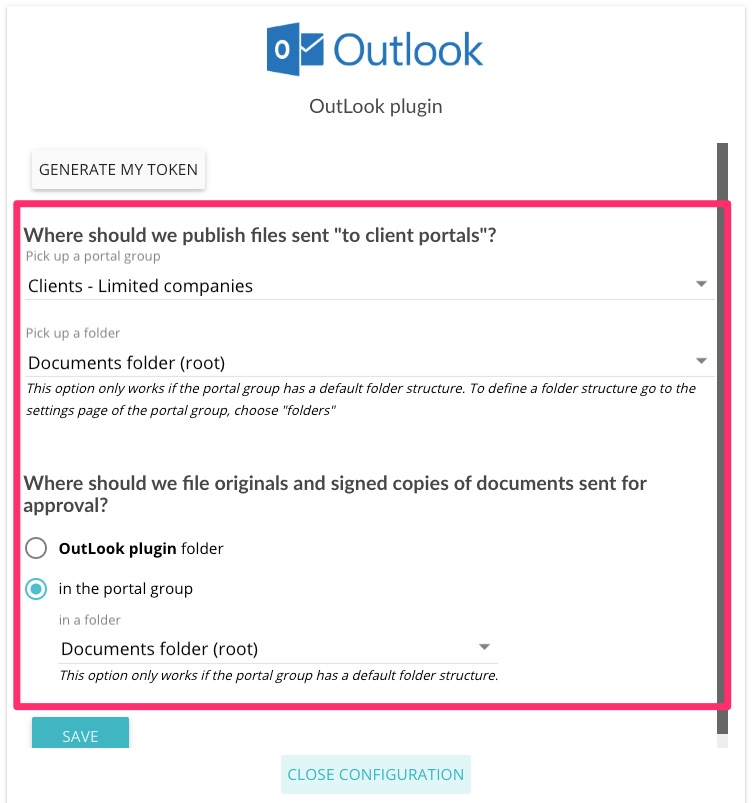 Final notes
Ignore the 'Access Token' field – it is not required for Microsoft Outlook